Trauma Informed Coaching Practice
Take Your Coaching or NLP Skills to the NEXT Level and become a Trauma-informed Coaching Practitioner
3 modules with 6 units in each of them which take your coaching and
mentoring practice to the next level with the three very different practical sets of techniques and approaches
NEW - ITOL-accredited programme*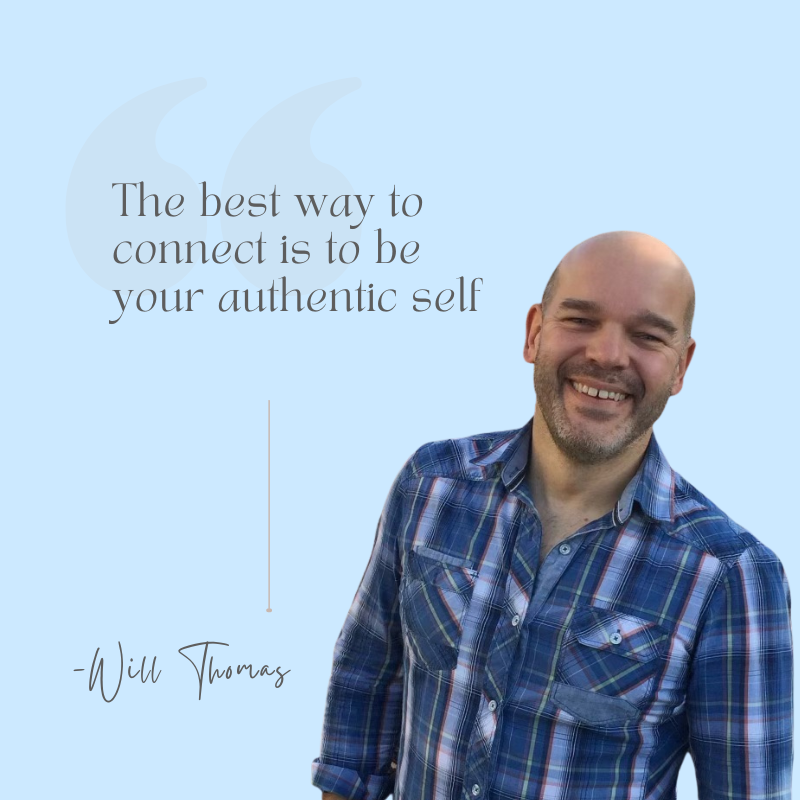 Increasing your flexibility as a practitioner, changing lives and being the go-to expert on trauma in your organisation, is a big draw for this programme. It's a game-changer for you and your workplace.
• Learn why trauma-informed practice is essential to effective coaching. Instantly recognise trauma when it shows up with clients or colleagues
• Understand how to "do no harm" when accidentally stumbling upon trauma in coaching settings
• Learn work-appropriate strategies for dealing with trauma at work
• Know where the edges of coaching practice lie with trauma, and when to refer on
Gain ITOL Accreditation for the supported study course*
If you would like to take your skills and knowledge to a whole new level by learning proven approaches to helping people with some of the following blocks to their progress, then today is the day to make that decision.
Maybe you find that coachees:-
- keep re-running patterns of thought or feelings that are difficult to break
- experience insomnia, nightmares, recurring unhelpful imagery
- or even become irrational, defensive or aggressive
WHY people get stuck can be because of TRAUMA

Psychological trauma (according to World Health Organisation) affects a staggering proportion of the population.

70.4% of people worldwide. These people have experienced emotionally traumatic events that impact on their everyday stress levels and ability to cope.

Even if you strip out war and natural disaster crisis zones in the world from these stats, the levels of childhood and adult trauma are still high in our society. Covid-19 has excerbated this.

Trauma drains the colour out of someone's day and impacts learning, and there sense of agency.

Post Traumatic Stress Disorder (PTSD) is at the sharp end of this and is very well publicised. As coaches, I am not talking here about dealing with this very specialist end of the trauma spectrum. However people often hold mini-traumatic pieces that interfere with their ability to function with joy and full presence.

That lesson or presentation, where it all went wrong, and your boss was watching, that links into the experience when you were at school and everyone laughed. Your nervousness about meeting dogs on a walk, or the experience of aspects of our recent life circumstances with Covid-19 and health or cleanliness.

In many work settings, there is increased awareness of the impact of ACE's (Adverse Childhood Events). Significant life events which can have a grave impact on our young people all the way into adulthood.

But the impact of these doesn't just disappear as we get older. And we can carry 'free-floating' traumatic experiences into our present. Trauma experiences interfere with the date-stamping process in the brain. This in turn makes it harder to resolve the impact of them with traditional talking methodologies.

Trauma triggers aren't just working at a psychological level they are happening at a neurological and somatic (body) level too.

"I'm not a therapist though!" I hear you cry. That may be true for you, however as a coach or mentor, you are still dealing with trauma everyday among those you support.

Trauma is closely linked to anxiety and stress-related conditions, poor sleep, nightmares, and avoidance of social situations.

So it's the elephant in the room in many professional conversations.

It's a performance & well-being issue. It's an everyday occurrence. And right now........ it can also be Covid-linked.
The Echo-Pandemic
During the Covid-19 outbreak and you may already have read of the so-called 'ECHO-PANDEMIC'.

Psychologists are predicting a steep rise in anxiety and other mental health issues following the current Corona-virus peak.

Hard evidence is now emerging of increased referals to psycholigical services.

Are you prepared for this and the impacts it will have on your coachees at work and friends and family?
Fortunately for you, you've already got a strong grounding of skills and knowledge on which to build and fine tune your ability to work with trauma. To be reading this and showing interest you probably have at least some skills in coaching, counselling, mentoring, support work or mental health first aid.

This is an advanced level programme, however it does revisit some important key themes in non-directive coaching and support.

All the work you've already done to learn skills and practice them, makes you ideally positioned to go to the next level.

Trauma-informed coaching now has an evidence-base to be able to work safely and effectively within the work-place.

When you listen to others, you are holding a space for them to be vulnerable, so having advanced skills in this area of practice will help you:

• Know precisely when you're dealing with trauma and how to "do no harm", as well as offer targeted help

• Know specifically if a person needs to be "refered-on" and how to support in the interim

• Have some simple, workplace-appropriate tools to help people safely work through traumatic triggers and improve their well being and performance

• Be at the cutting edge of coaching practice with an even wider palette of approaches.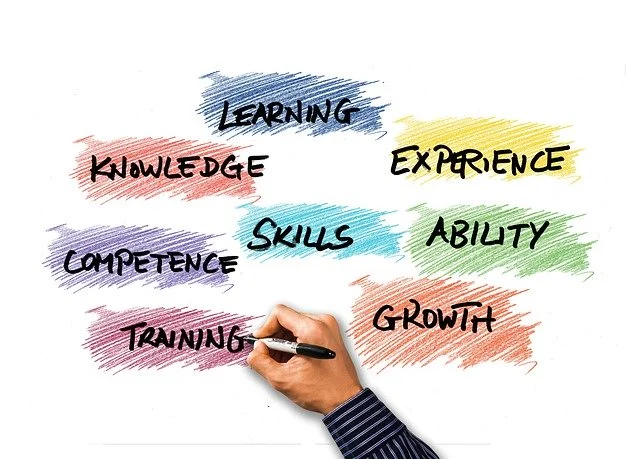 How can you build your capabilities further?
Like you, I am hungry to learn new ways to improve the quality and speed with which I can help people improve their lives and their work.

I've been gathering the very best in cutting-edge coaching and support tools, over 25 years now, which I share with you in my trainings.

I'm constantly updating my skills. Even since you last did training with me, I've been learning and qualifying in new methods.

Honestly, I never stop learning! Is that you too?

With a Masters in Counselling, Coaching and Mentoring Practice, as a GHR, registered hypnotherapist, NLP Master Practitioner, Satir Transformational Coach, Teacher of Mindfulness, Somatic Trauma-informed Coach and Emotional Freedom Technique Advanced Practitioner, I'm always seeking to bring increased value to your training and learning.

And if you don't hear from me for a while it's because I am off learning something new!

My invitation to you today, is to take your skills into a very specific area of coaching practice, and to a whole new level.
So why wait?

If you're ready to jump in, then click the BOOK NOW button and feel the difference this is going to make to the way you coach and the confidence you have to handle anything.

Imagine how others will feel about your coaching, when you are picking up on even more of the cues that are holding people back? Imagine working confidently, easily and effortlessly with them towards feeling they are making progress. Thinking more clearly. Making good decisions now. This is life-changing work.

This is a one-time offer as I can't guarantee I will run this again, at this price, and once we are out of lockdown. So if you're ready sign up now, and secure your place.

I know for some of you, you'll need more time and more information, in which case, read on.

Below you'll find out more about the 3 modules and the 6 units in each of those modules, and the content you'll learn and the skills you will gain. You may have questions and you might need to discuss it with someone else. You can drop me an email if there is anything else specifically you need to know.
Trauma Informed Practice Self Study
Regular price
£358.00 GBP
Regular price
Sale price
£358.00 GBP
Unit price
per
Sale
Sold out
View full details
Course Process
This manageable, small-chunk online programme offers a suite of 3 key modules of Trauma-Informed Coaching CPD.
MODULE 1

All you need to know about trauma in a normal coaching and mentoring context and how to work with it safely. Based on the work of P. Ogden and J. Fisher we will journey into a full understanding of what trauma is, what it does neurologically and how you can work with it.

UNITS

1. What is trauma?

2. How do you recognise it?

3. Working somatically

4. Phases of trauma support

5. Building Recovery Resources

6. Arousel cycles & trauma recovery
MODULE 2

Effectively and quickly recalibrate a traumatic experience. Emotional Freedom Techniques (EFT) are
cutting edge evidence-based approaches to rapidly reducing negative emotions, and resetting the traumatised brain.

Based on the work of Gary Craig and Tania Prince we learn the very practical and fast-acting approach bringing down heightened emotional states.

UNITS

1. What is EFT?

2. The science behind EFT

3. EFT Technique

4. Working with specific issues

5. EFT and trauma recovery

6. EFT Shortcuts
MODULE 3

Understanding this approach to change-work and trauma. Including Virginia Satir's brilliant Iceberg model and The Coping Stances that people adopt under stress.

This module provides a whole new dimension to all your coaching, not just for trauma work. It's highly relevant for individual and also team coaching and mediation work.

Based on the work of Virginia Satir and Dr John Banham we work with a framework for bringing 8 layers of curiosity into our coaching, which elegantly ties in with trauma-informed approaches.

UNITS

1. What is STC?

2. The Satir Iceburg Approach

3. The Coping Stances

4. Working with specific issues

5. Sculpting for Change

6. Putting it all together
About The Trainer:

A Marks and Spencer Personnel Manager from University, Will moved into education and became Head of Faculty and Senior Leader in a large comprehensive school. He has used coaching extensively to enable people to maximise performance and overcome barriers to success, in schools, The NHS, Military and Elite Sports environments.

He has written over a dozen best-selling and award-winning books in the fields of coaching, leadership and creativity.

He's been described as a "Maestro of Coaching" (Geoff Barton, The TES) and "One of the best trainers in the country, and probably the world" ~ Richard Churches, Global Head of Research, Education Development Trust