The Perfectly Wonky Life
A 12 hour, weekly-release course to help you move from a Wonky Life to a Perfectly Wonky Life. Teaching you approaches to be able to thrive out of the adversity you have experienced and find purpose and peace in how you live your life.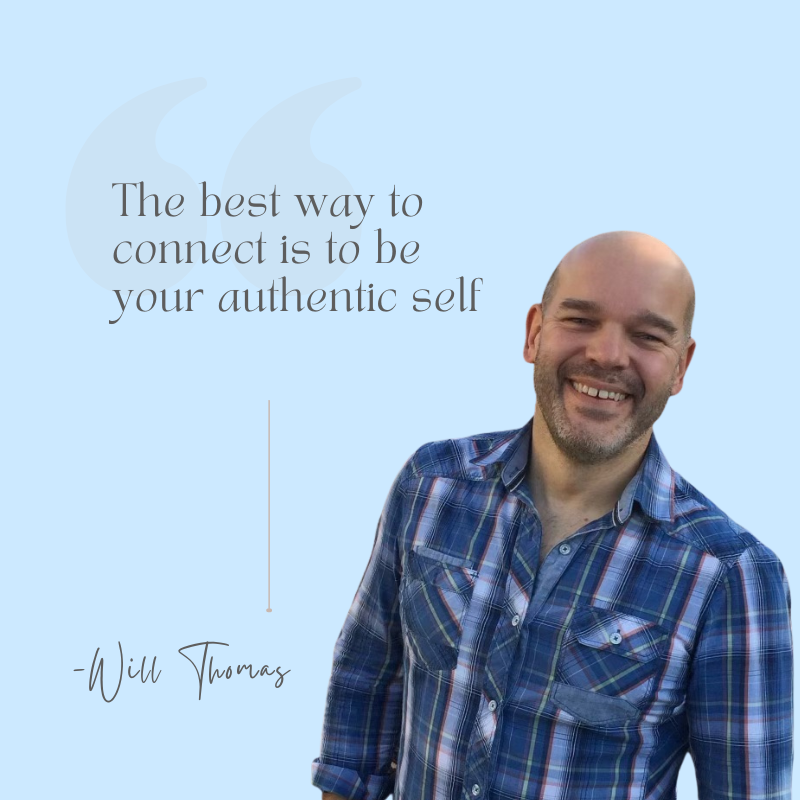 This course offers you tried and tested approaches to managing your thoughts, feelings and expectations in a healthy and productive way.
ABOUT THE PERFECTLY WONKY LIFE
Do you feel life just hasn't worked out the way it was supposed to?

Feel like you don't fit in with the mainstream?

We've been sold the "linear life" as the norm..."Grow up..have a perfect childhood...get a fantastic education..great career..get married...have kids...travel the world and be financially secure...and live a happy, healthy life... and be materially catered for".

But for many of us, whether by design or happenstance, our lives didn't work out that way.

This can eat away at self esteem and challenge our sense of fulfilment and well-being. We may even have many of the material comforts, but there is something missing. Something aching. Something hurting inside.
The linear life is not the only way. A healthy inner life is the key to feeling confident, fulfilled and a sense of contribution to the world.

Whether you're wonky life come from challenges around sexuality,
gender-identity, financial challenges, an accident or illness, childhood issues, homelessness, disability, loss, grief and bereavement, any other aspect of your life that doesn't fit the mainstream, or just a nagging sense of not fitting in, then The Perfectly Wonky Life is your route to...
Ways to think and feel confident about yourself and make changes positively

An entirely new way to look at life that challenges the whole notion of the "linear life"

A unique way of dealing with challenging thoughts and feelings

Learning the latest ways to fine-tune the mind, the body and the spirit, building solid habits for a healthier and more fulfilling life
What's Inside The Perfectly Wonky Life Introductory Course?
Weekly Lessons x 6 | Activies x 22 | Resource x 20+
Lesson 1 : Introducing My Perfectly Wonky Life

Meet the course structure and outline of the content of this course.
Learn the benefits of studying this course. Learn a little about the
course leader. Be invited to create a realistic plan for studying the
course. Be encouraged to write a journal to accompany the course
learning.

Lesson Activities: 2 | Time Required: 2 Hours
Lesson 2 : Your Strengths and Resource

Learn what is meant by a 'Wonky Life' and a 'Perfectly Wonky Life'. Discover why a Wonky life is still a good life! Understand the term "Flipping" - the art and science of turning your bad luck into good. Get in touch with your personal strengths and resources through a series of activities and access to an awesome strengths-finder tool. Understand how strengths and resources can be used to change unhelpful thoughts and feelings.

Lesson Activities: 4 | Time Required: 2 Hours
Lesson 3 : Rewriting Your Story

Be introduced to a helpful and empowering way to look at change and loss. Take away a tool for dealing with feelings of overwhelm. Examine the stories you tell yourself and reflect on how those stories help you, and hinder you. Have access to some awesome bonus resources.

Lesson Activities: 4 | Time Required: 2 Hours
Lesson 4 : Life Balance Compass

Be introduced to a neat way to reflect on 5 key aspects of your life. Be introduced to the 5 elements of The Life Balance Compass as grounding for the next lesson. Learn how the compass is a handy way to organise and use all the tools you're been learning on the course. Learn how to use an evidence-based technique for self care called 'EFT Tapping' that helps dial down unhelpful negative emotions. Be introduced to the importance of a daily practice of stillness.

Lesson Activities: 4 | Time Required: 2 Hours
Lesson 5 : New Habits & Tools for Thriving

Learn how you can use the Life Balance Compass from the last lesson to conveniently access all the tools we have met on the course. Add new ones shared in this lesson for working on your sense of purpose. Take away helpful breathing techniques, a values-finding tool and ways of changing unwanted body sensations like anxiety. You'll also get an approach to developing more self-kindness.

Lesson Activities: 4 | Time Required: 2 Hours
Lesson 6 : More Tools, Next Steps, and Maintaining Progress

Review the course so far. Explore the idea of the 'Linear Life Model' and why it only works for certain people, and get a brilliantly simple way to look at a 'Wonky Life' and make it into a 'Perfectly Wonky Life'! Go away with some top tips for bringing more balanced into your life. Write your new story...you'll be invited to literally write your new future You'll focus on Where next? Keeping the momentum going from this course into the future.

Lesson Activities: 4 | Time Required: 2 Hours
The Perfectly Wonky Life Introductory Course
Regular price
Sale price
£98.00 GBP
Unit price
per
Sale
Sold out
View full details
Your Trainer - Will Thomas
A Marks and Spencer Personnel Manager from University, Will moved into education and became Head of Faculty and Senior Leader in a large comprehensive school. He has used coaching extensively to enable people to maximise performance and overcome barriers to success, in schools, The NHS, Military and Elite Sports environments.
He has written over a dozen best-selling and award-winning books in the fields of coaching, leadership and creativity.
He's been described as a "Maestro of Coaching" (TES) and "One of the best trainers in the country, and probably the world" ~ Richard Churches, CfBT Evidenced-Based Practice