Trauma-informed Coaching Practice
Take your coaching and facilitating skills to the NEXT Level and become an Accredited Trauma-informed Practitioner
NEW - ITOL-accredited programme*
Why be interested in this programme?

Learn why trauma-informed practice is essential to effective client support
Instantly recognise trauma when it shows up with clients in both raw and adaptive forms
Understand and be able to work with 'inarticulability' when clients present with it
Understand how to "do no harm" when meeting trauma in 1-2-1's and groups
Learn session- and workplace-appropriate strategies for dealing with trauma
How to blend 3 core trauma-informed approaches into any group or coaching session
Know when to proceed and when to refer on to other professionals
Get evidence-based approaches with full referencing throughout
Gain ITOL Accreditation with the supported study course option*
Why people get stuck can be because of TRAUMA

Psychological trauma (according to World Health Organisation) affects a staggering 70.4% of the population worldwide.

These people have experienced emotionally traumatic events that impact on their everyday stress levels and ability to cope.

Even if you strip out war and natural disaster crisis zones in the world from these stats, the levels of childhood and adult trauma are still high in our society. Trauma sets in when we are overwhelmed. Gabor Mate argues that we all experience trauma at some level big T or little t.

Trauma drains the colour out of someone's day and impacts on learning, joy and thriving.

Who is this course for?

Anyone who practices as a mindfulness teacher, counsellor, coach and those working in support roles in mental health, and education, will find this invaluable. Working in private practice or organisational settings in social care, education, charity or work-based well-being roles as well as teaching personal growth sessions.

Those wishing to keep up-to-date with the latest in trauma theory and practice. Those wishing to update skills or holding space for people waiting for other support.

Anyone working in a teaching or support role, who wishes to blend other approaches such as trauma-informed practice and emotional freedom techniques into their sessions.

Those wishing to educate others on trauma or how to create a trauma-informed organisation.
Module 1:

All you need to know about trauma in a support context How to work with it safely. Based on the work of P. Ogden and J. Fisher, Porges, Mate, and others, we will journey into a full understanding of what trauma is, what it does somatically, emotionally and neurologically. How you can work with it safely.

Content:

1. What is trauma?

2. How do you recognise it?

3. Working somatically

4. Phases of trauma support

5. Building Recovery Resources

6. Arousal cycles & trauma recovery
Module 2:

Effectively and quickly recalibrate a traumatic experience. Emotional Freedom Techniques (EFT) are evidence-based approaches to rapidly reducing negative emotions. They help reset the traumatised brain and nervous system. Based on the work of Gary Craig and Tania Prince.

Content:

1. What is EFT?

2. The science behind EFT

3. EFT Technique

4. Working with specific issues

5. EFT and trauma recovery

6. EFT Shortcuts
Module 3:

Understanding this approach to change-work and trauma. Including Virginia Satir's Iceberg model and working with adaptive stress responses.

It's also highly relevant for individual and also team coaching and mediation work. This module also offers a meta-look at the whole course.

Content:

1. What is STC?

2. The Satir Iceberg Approach

3. The Coping Stances

4. Working with specific issues

5. Sculpting for Change

6. Putting it all together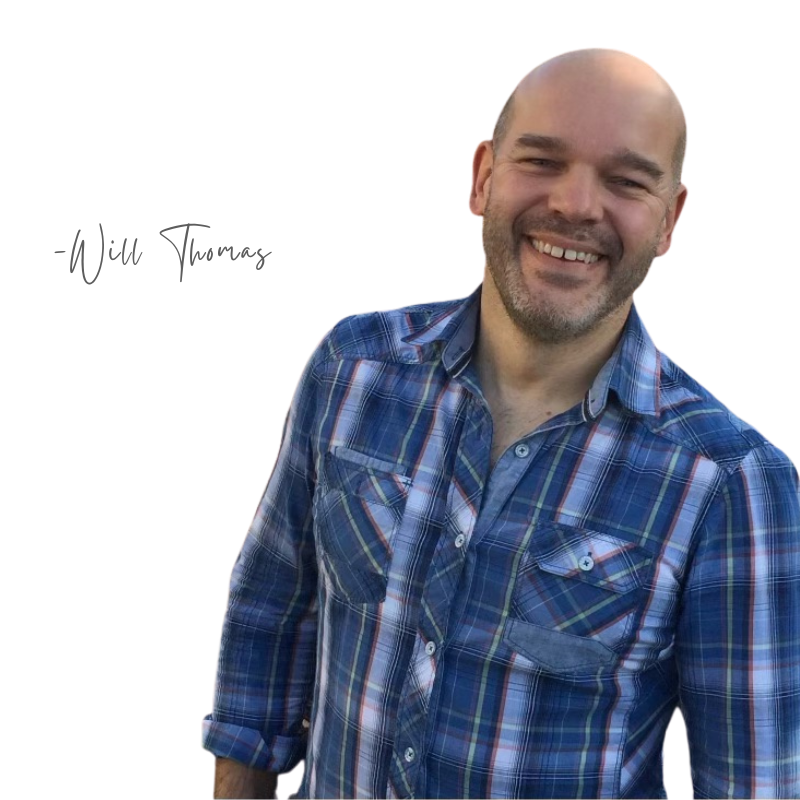 How is the course run and by whom?
The Trainer: The course is designed and run by Will Thomas. He has over 25 years of experience working in private therapy practice, in organisations and as a trainer of hypnosis, coaching and emotional freedom techniques. A master's in counselling, a qualified coach, a GHR-registered hypnotherapist, NLP Master Practitioner, Master Practitioner in Timeline Therapy, Satir Transformational Coach, Mindfulness Teacher, Somatic Trauma-informed Coach and Emotional Freedom Techniques Advanced Practitioner, he's always seeking to bring increased value and integration to therapeutic practice. His own trauma-recovery journey has helped him turn adversity into a passion for helping others heal and thrive.
A multimedia programme with downloadable audio, video and PowerPoint materials, resources and transcripts.

Receive 1-2-1 support from your tutor through the learning platform once per week when you take the accredited, supported-study route.

The course runs for 15 weeks. No fixed times to study. It flexes around your other commitments. Learners typically spend between 12 and 18 hours on the course overall. 

Plan a weekly schedule or binge-study in a few days.  It's totally up to you. Study guide included.

If you choose the accredited option you'll receive regular weekly support through dialogue online with your tutor.  You will also be supported to achieve your ITOL : Accredited Practitioner of Trauma-informed Practice certification.
What others say about our training!
So why wait? Let's get going!
If you're ready to jump in, click the button below. Start feeling the difference this is already making to the way you are supporting others. Feeling and hearing the confidence you have to handle anything just by learning more. Be the expert on trauma in your sphere.

Imagine how others will feel about your work with them, when you are are smoothing their path to understanding and healing. Imagine working confidently, easily and effortlessly with people, seeing and feeling them progressing. Your clients, your groups, or colleagues. Thinking more clearly. Making good decisions now. This is life-changing work.
SELF STUDY

£358.80

I want to 'self-study' this course and don't want ITOL accreditation

RESERVE YOUR SPOT

ACCREDITED + SUPPORTED STUDY

£858.80

I want to have support from a tutor and gain ITOL accreditation from the course

RESERVE YOUR SPOT