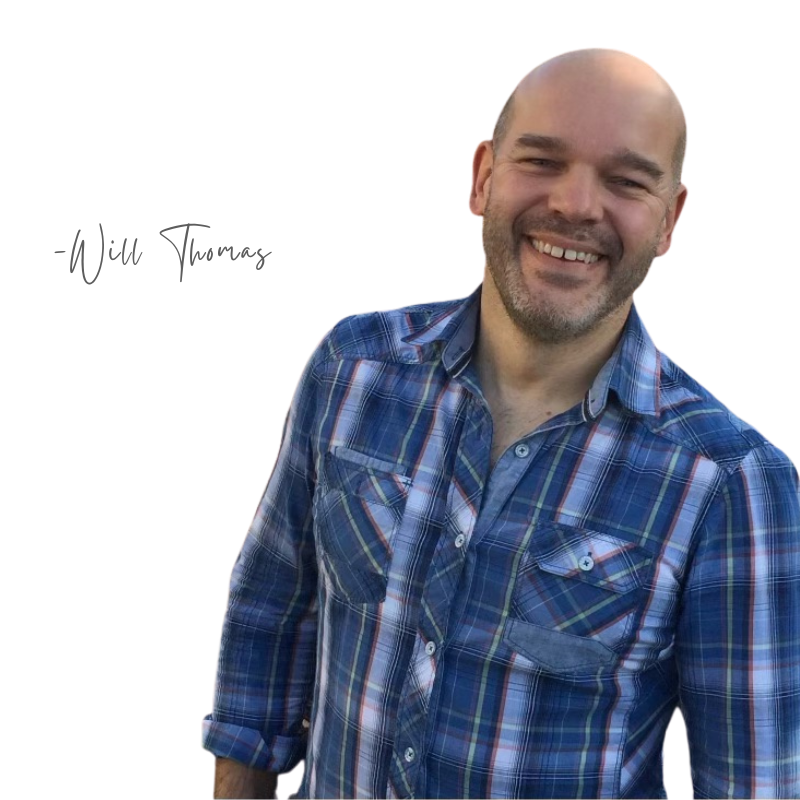 About Will Thomas
Will is an international executive coach, trainer, counsellor and therapist with over 25 years of supporting people to move from surviving to thriving. He's also a human being who connects deeply with his clients in a very real and authentic way. His desire to continue to learn new evidence-based ways to help his clients, shows his commitment to offering the very best support through 1-2-1 sessions, online and face to face learning and his soulful retreats.
BOOK WILL
His own struggles with trauma from growing up in a culture and environment where he just didn't fit in,  a painful dissolution of a civil partnership, a game-changing head injury and a series of sudden bereavements, means he knows what it feels like to experience loss. He also knows a thing or two about how  to find courage, meaning and
re-birth from adversity.

When you work with Will you get a level of empathy and a level of commitment to your growth, that comes from his infectious passion for thriving out of adversity. Will and his partner have recently become dog parents for the very first time.  Dory, the Tibetan Terrier joined them in 2020 and is training as a therapy dog to support some of Will's
work. Not an easy puppy, it's been a ride…but the best things  in life are always a ride!